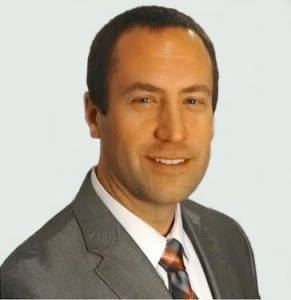 Hans Detlefsen
Hans Detlefsen, MPP, MAI, is President and Founder of Hotel Appraisers & Advisors, LLC. Hans has more than two decades of experience as a hotel appraiser, real estate consultant, and public policy advisor. His clients include major hotel corporations, real estate investment trusts (REITs), family offices, banks, brokers, investment funds, hotel owners, management companies, tourism agencies, nonprofit organizations, state and local governments, and private developers.
Mr. Detlefsen's team is engaged in a wide range of assignments, such as feasibility studies, hotel appraisals, investment analysis, and advising boards of directors. He also provides expert testimony and litigation support for clients working on cases involving hotel valuation disputes.
Hans and his staff work in all 50 states and in several international markets. Mr. Detlefsen frequently speaks at conferences and private meetings. He has been quoted in numerous media and news sources.
Education
University of Notre Dame
Bachelor of Arts
Philosophy, Politics & Economics Program
Magna Cum Laude
University of Chicago
Master of Public Policy
Harris School of Public Policy Studies
Recipient of the Harris Graduate Fellowship
Employment History
Mr. Detlefsen founded Hotel Appraisers & Advisors (HA&A) and currently serves as President. Prior to forming HA&A, Mr. Detlefsen was Managing Director and owner of the Chicago office of HVS. Before becoming a hotel appraiser, Hans gained consulting experience at Economics Research Associates (now AECOM) and at Ernst & Young. After college, Hans served as Special Assistant to the Lieutenant Governor of Indiana. During graduate school, he served as Editor-in-Chief of the Chicago Policy Review.
State Certifications
Hans is an MAI designated member of the Appraisal Institute. He is state-certified as a general commercial appraiser. Hans or other HA&A consultants hold licenses in all 50 states, or can obtain them upon request.
Personal
Hans and his wife Emily and daughter Eleanor live in Chicago's Hyde Park neighborhood. They enjoy gardening, playing basketball, and watching Chicago Whitesox games together.
Contact HA&A

Hans Detlefsen, MPP, MAI
President
Hotel Appraisers & Advisors
Telephone: +1 (312) 526-3885
Email: hdetlefsen@hotelappraisers.com
Website: www.hotelappraisers.com