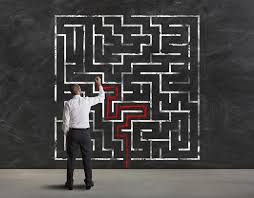 Hotel Appraisers & Advisors welcomes business proposals from entrepreneurs. HA&A can be a powerful incubator from which entrepreneurs can launch start-up businesses that provide services to the hospitality industry. Our platform and industry standing will enhance your credibility and expand your access to potential customers. You will continue to have majority control of your business and have ultimate responsibility for developing your services, finding customers, and generating revenues.  HA&A is currently seeking entrepreneurs to create business start-ups in the following categories:
Architects – Are you an architect seeking to create your own hotel design services business within our platform?
Appraisers – Do you have an established book of business for hotel appraisals in your state or region and want to become a partner at HA&A?
Cyber Security – Do you have experience evaluating cyber security and recommending solutions that could be applied to hotel industry clients?
Executive Search – Are you an experienced executive search professional aiming to start your own hotel-focused executive search business?
Furniture Manufacturer – Are you a furniture manufacturer that wants to create a product line for hotels through a strategic partnership with HA&A?
Lawyers – Are you an attorney wishing to start your own practice offering hotel-related legal services?
Project Managers – Are you a construction project manager who has experience serving as an owner's representative?
Software Developers – Are you a software developer with ideas about how to create valuable apps and software for the hotel industry?
We appreciate your interest in joining HA&A. In most cases, your business would be structured as an LLC, which you would continue to own. We would implement an operating agreement that allows you to manage your business as a specialty division under Hotel Appraisers & Advisors. By operating as part of HA&A, you would benefit from our industry credibility, shared databases, and network of industry contacts. We are specifically seeking entrepreneurial partners who would gain the most value by operating from within our platform. As part of the operating agreement, entrepreneurs would pay a royalty fee, typically structured as a portion of your quarterly revenues, in exchange for the right to operate as part of Hotel Appraisers & Advisors.
Business partners interested in creating a start-up or partnership under our company brand should submit a one-page business plan directly to our president. This letter should highlight your educational background and work experience. It should also summarize your proposed business service. Next, you should describe existing customers you currently serve, and the annual revenue this represents. Briefly discuss how you plan to grow your revenue and customer base. You should include specific ideas about how you believe HA&A can help you maximize your revenue potential.  Please submit letters directly to Mr. Detlefsen at: hdetlefsen@hotelappraisers.com.