About HA&A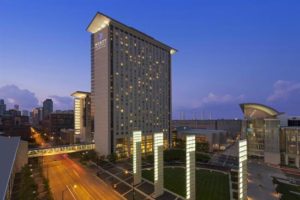 Hotel Appraisers & Advisors specializes in helping clients evaluate hotels. Our appraisal division is experienced in the most up-to-date valuation techniques and methodologies for appraising hotels and hotel portfolios. Our advisory division helps clients evaluate acquisition, development, and investment opportunities in the hospitality industry. Research, experience, and industry knowledge are our primary strengths.
Assignments we accept range in size and complexity. We have advised on numerous convention hotels that exceed 1,000 guestrooms as well as small bed-and-breakfast properties with fewer than 20 guestrooms. We have evaluated single property assets as well as large portfolios that include 100s of hotel properties.
Clients we advise include private equity funds, family offices, banks, and hotel REITs. We also consult for small and mid-sized development companies seeking to expand their hotel portfolios. Public-sector clients seek our advice for projects that involve public-private partnerships. Much of our work is for repeat clients. We also welcome opportunities to develop new client relationships.
Client Testimonials
I have found Hotel Appraisers & Advisors  to be responsive, knowledgeable, and a great resource to me as I oversee our city-owned hotel.  I would highly recommend Hans and his group.
Paul Kratz – City of Omaha
When our board of directors needed advice, we relied on the expertise of HA&A to help guide key strategy decisions.
Andrew Matricaria – GrandStay Hospitality
Hotel Appraisers & Advisors are a pleasure to work with and very quick to understand unique situations.  We worked together on market studies for the Army Lodging privatization, involving a large portfolio across 22 states.  HA&A developed a model specific to this unique situation and was able to combine Army demand variables and local lodging market variables quite successfully for the studies.
Carolyn Law – C. J. Law & Associates
Hans and his team at Hotel Appraisers and Advisors are great to work with – they always do a very thorough job.  Reports are very detailed and turned around quickly, and they are very responsive to questions and feedback. They are a go-to resource for our hotel development company.
Ashley Dora – Dora Hotel Company
HA&A has become a trusted advisor to Merritt Development Group as MDG continues to develop urban select-service hotels throughout the country.
David Merritt – Merritt Development Group