About HA&A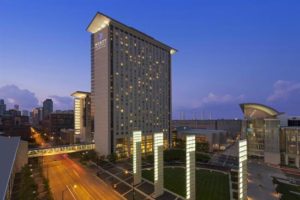 Hotel Appraisers & Advisors specializes in helping clients evaluate hotels. Our appraisal division is experienced in the most up-to-date valuation techniques and methodologies for appraising hotels and hotel portfolios. Our advisory division helps clients evaluate acquisition, development, and investment opportunities in the hospitality industry. Research, experience, and industry knowledge are our primary strengths.
Assignments we accept range in size and complexity. We have advised on numerous convention hotels that exceed 1,000 guestrooms as well as small bed-and-breakfast properties with fewer than 20 guestrooms. We have evaluated single property assets as well as large portfolios that include 100s of hotel properties.
Clients we advise include private equity funds, family offices, banks, and hotel REITs. We also consult for small and mid-sized development companies seeking to expand their hotel portfolios. Public-sector clients seek our advice for projects that involve public-private partnerships. Much of our work is for repeat clients. We also welcome opportunities to develop new client relationships.
[siteorigin_widget class="Sydney_Testimonials"][/siteorigin_widget]